Organize your Holiday with a Thanksgiving Cooking Schedule
Cooking for Thanksgiving can sometimes seem like a daunting task, but it doesn't have to be. With a little help from these cooking schedule templates, you can help organize and plan your holiday cooking schedule, and shape it into an organized event.
Use the forms below to layout and list your dishes, create an ingredient and grocery list, schedule your cooking, and serve as your final checklist.
If there are several people cooking for Thanksgiving, these templates are also immensely helpful to help everyone coordinate, and get on the same page.
So download one of the templates below to help streamline your holiday cooking, and have a happy Thanksgiving.
Download The Example Thanksgiving Checklist (contains example info)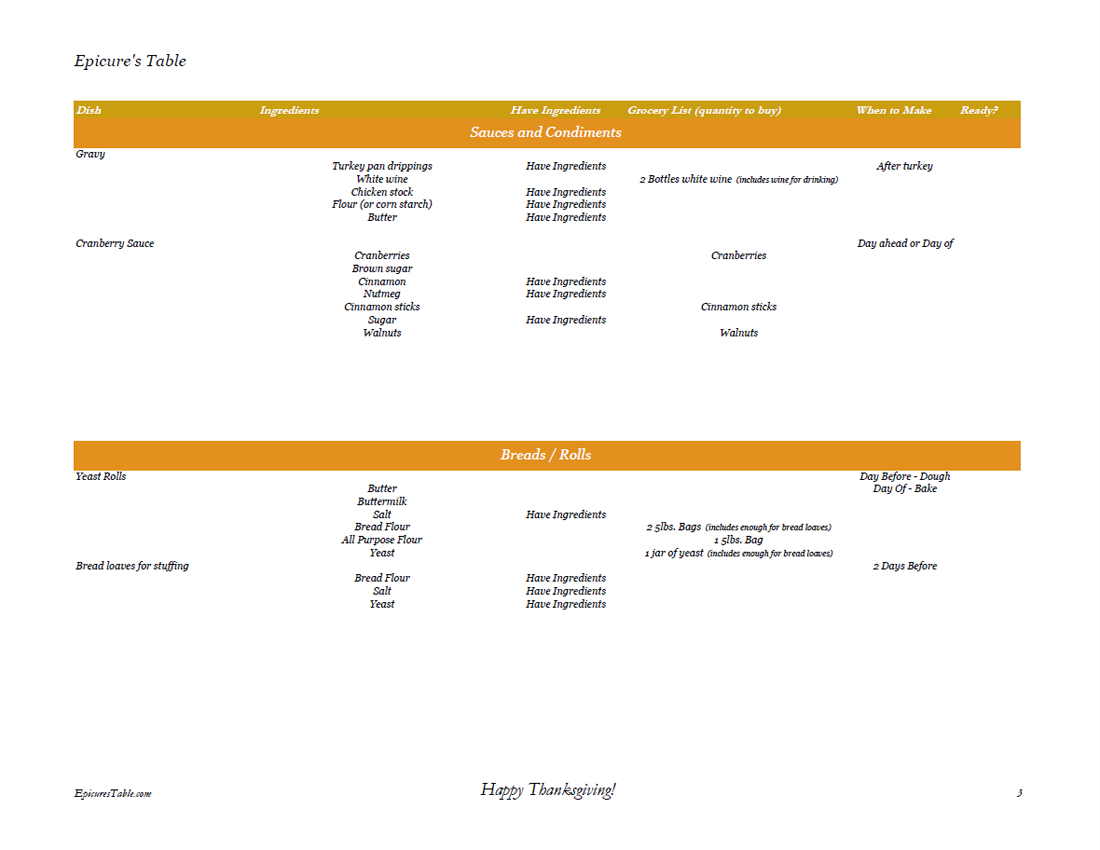 PDF Version – Thanksgiving Dish Schedule – Example
Download Now
Excel Version – Thanksgiving Dish Schedule – Example
Download Now
Download The Blank Thanksgiving Checklist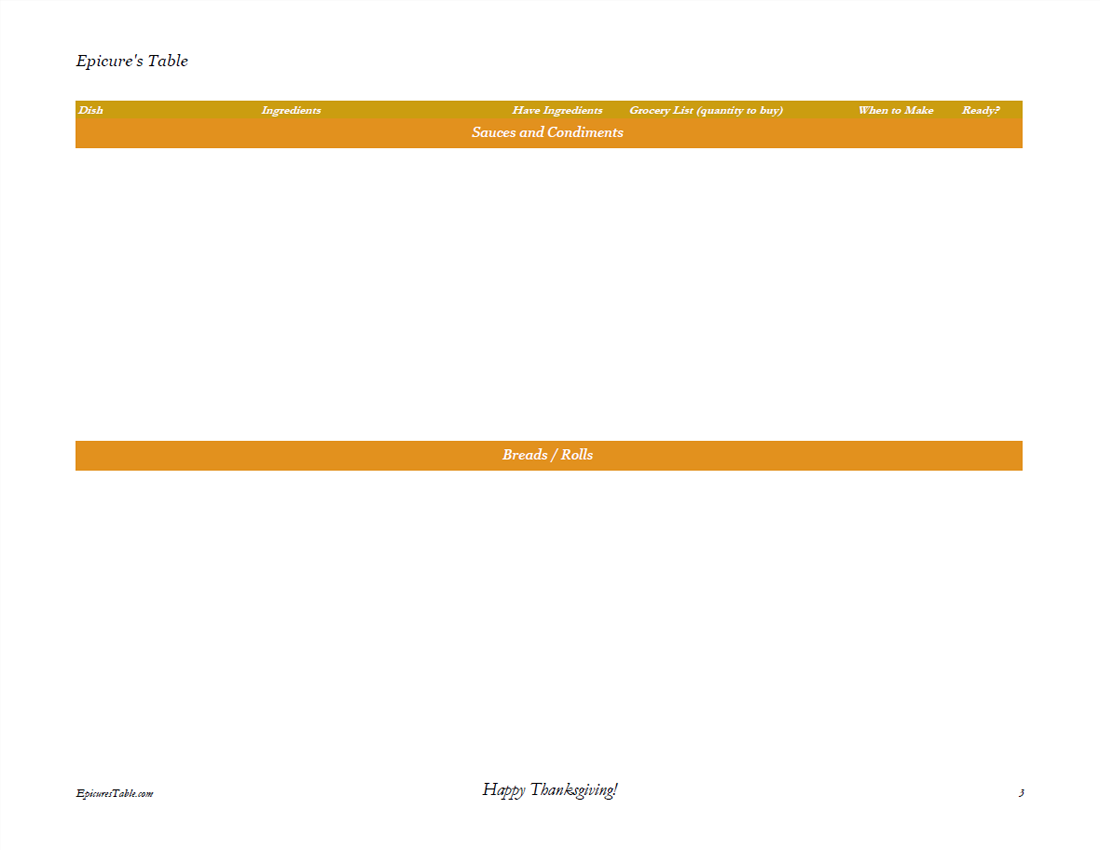 PDF Version – Thanksgiving Dish Schedule – Blank
Download Now
Excel Version – Thanksgiving Dish Schedule – Blank
Download Now
Download The Blank Lined Thanksgiving Checklist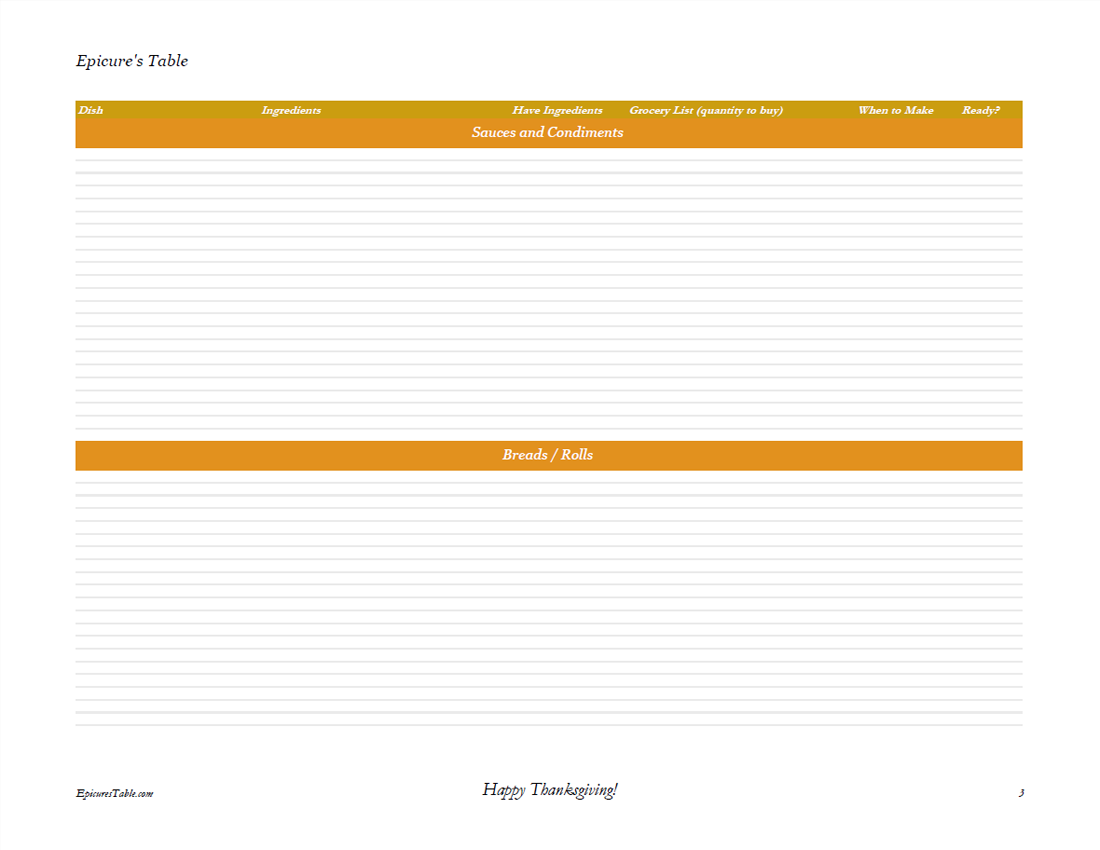 PDF Version – Thanksgiving Dish Schedule – Blank With Lines
Download Now
Excel Version – Thanksgiving Dish Schedule – Blank With Lines
Download Now